Child rights & protection
We believe a good childhood has three pillars to it – safety, health & nutrition and education. AHS brings these three aspects to the children of underprivileged communities. By working with more than 3000 schools and Ashramshalas, we have till date impacted more than 1.5 Lacs of children in Maharashtra region of India.
3 pillars to a good childhood
We work in the Advocacy for legal and policy reforms aligned with the norms of the United Nations Convention on Rights of the Child. More than 5000 villages have been covered in our Awareness programs and about 260 villages have been explicitly declared as child labour free. Taking a holistic approach, about 2000 personnel from NGOs, school teachers and government departments were empowered to facilitate Personal safety education with the dynamics of Child Protection and prevent the risk of Child Sexual Abuse (CSA).
We have also facilitated a three-tier structure of a children collective – child groups, child parliament & child rights protection committees, from village to district level which acts as a platform to help themselves prevent cases of child marriage, child trafficking and child labour.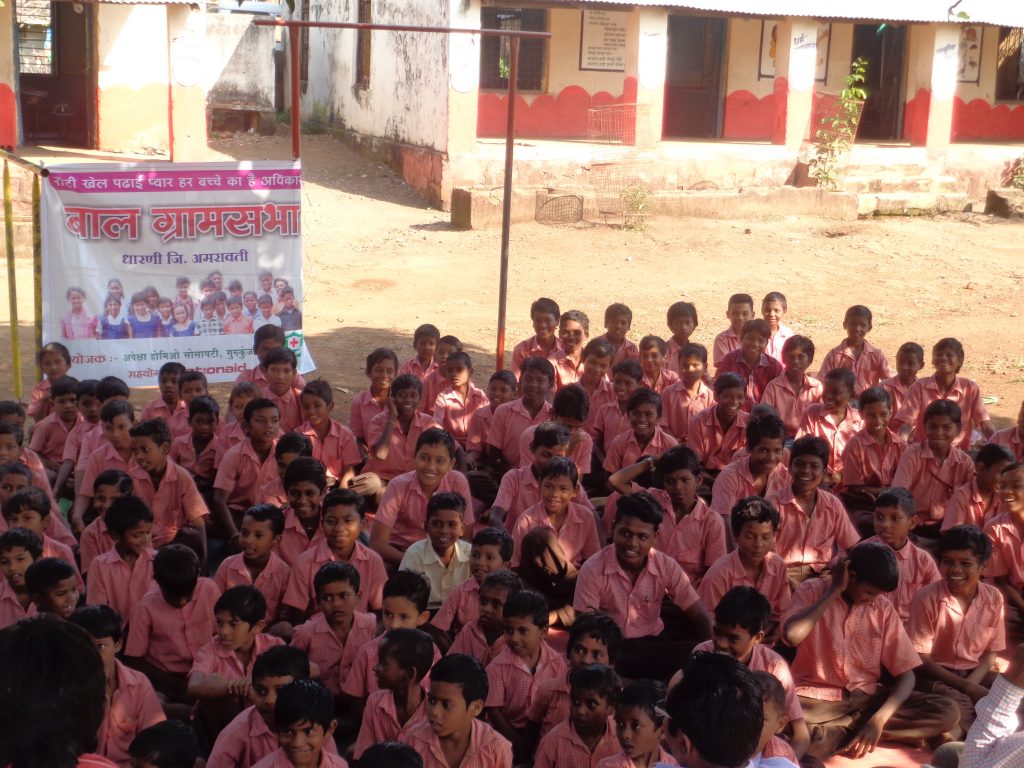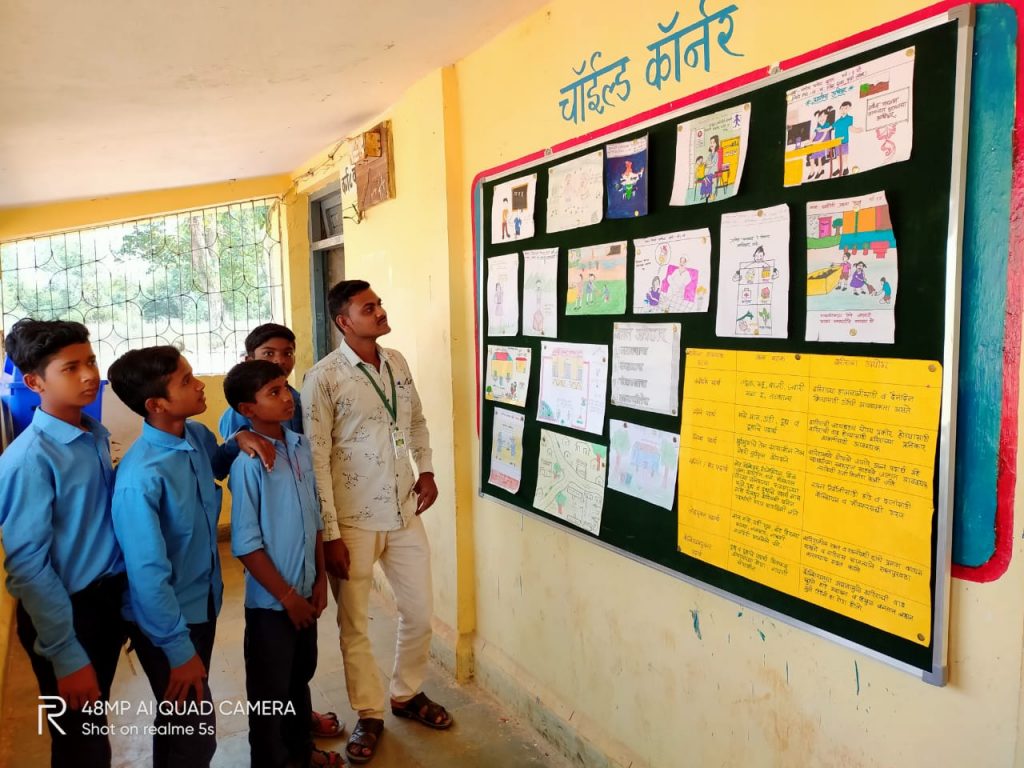 We are attempting to resolve malnutrition related issues among the most vulnerable children by strengthening the linkages between community and government. Through our efforts, 40 villages are now Kuposhan Mukt Gav i.e. Malnutrition Free Villages.
Our health and nutrition interventions have impacted more than 10000 children. 236 children with Severe Acute Malnutrition (SAM) have been identified and referred to CTC/NRC. Improvement in availability and utilization of medical and nutritional treatment at the family level for children has been an ongoing focus.
More than 5500 children under 6 years were evaluated and categorized through anthropometry in under-nutrition (wasting, stunting, underweight), regular follow-up and enhanced care, referrals and management. These efforts have resulted into significant reduction in the under 5 children mortality and prevalence of severe malnutrition.
Our work in children education has been recognised by the Government of Maharashtra including the official definition of an 'out of school child' being that of a child who is either never enrolled or not been to school for more than 30 days without prior information. More than 15000 children have been enrolled into mainstream schooling. 
Our model of short stay home, introduced in the Melghat area in 2010 for preventing the migration of children with their families and retain them in formal schools has also been recognised and adopted by the state government.
AHS designed 'Bridge Course' aimed to open the doors for formal and mainstream education for dropout students between the age group of 6-14 years who are not admitted in the schools, irregular and left the schools due to certain reason has also won accolades from the Principal Secretary of Maharashtra.
Our founder, Dr. Madhukar Gumble, Director is Council Member of National RTE Forum as well the as one of Conveners of the Maharashtra state RTE Forum. He represented state of Maharashtra of first committee of the National Commission for Protection of Child Rights (NCPCR).