VARSHA SAWARE, Wadali village, Mekhar taluka, Bhuldanazilla
Varsha became a widow in 2007 — and it changed her from an invisible woman standing in a man's shadow into a passionate activist with the Amal Mahila Kisan Sanghatana, fighting for justice for other widows like her.
After eight happy years of marriage, Varsha lost her husband Gajanan Saware in a car accident during a pilgrimage to Karnataka in March 2007. After three days of unconsciousness, she woke to a shattered life as a 25-year-old widow, bearing the full responsibilities of her family, as well as taking over her husband's labour as a farmer.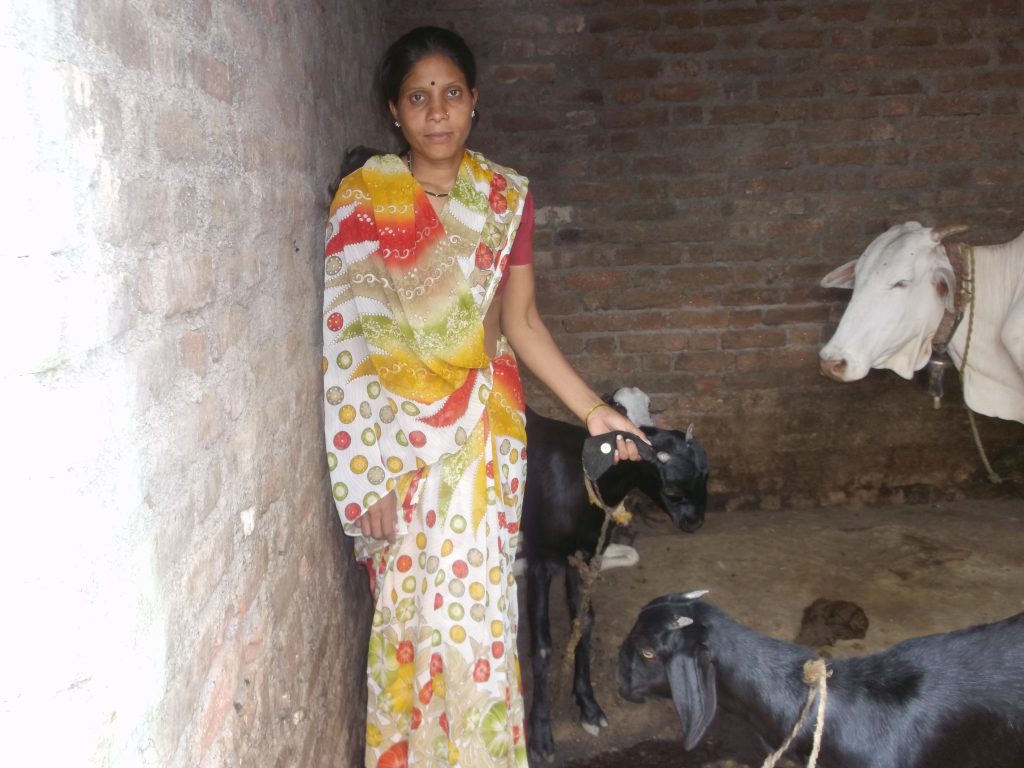 She joined the Amal Mahila Kisan Sanghatana, a platform for widows to showcase their issues and experiences, find common ground and seek solutions together. Varsha came from a comfortable middle-class background, unlike most farmers' widows, but the issues she faced as a widow were not so different from theirs. There was never enough money, and farming the land was hard work that brought in little money. She had to start selling other items to supplement her income.
Today she is at the forefront of the fight to demand the rights of farmers' widows from the government with the help of Apeksha, which gives them seed money to invest in a business or learn new skills for their livelihood.
The Sanghatana makes women independent and helps them earn a livelihood by providing them with vital skills.