With Focus on Marginalised People
We Are Dedicated to sustainable community development
Over 41 years of commitment to community development
Apeksha Homoeo Society (AHS) is a registered as voluntary organization working throughout Maharashtra especially in Vidarbha region on human rights, livelihoods and community development for over 40 years.
 
In the late 1970s, Dr. Madhukar Gumble formed and promoted a group of Homoeopath Doctors for community health interventions in 9 villages of Teosa block in Amravati district. Community health interventions through administering homoeopath and building network of well-trained village health volunteers were the key innovation in their work. 
Consequently the group got formally registered as 'Apeksha Homoeo Society' (AHS) in 1980. The name of the society is derived from 'Apeksha' (consideration) of 'Homoeo' (likeness in evocation of pity or sadness).
Realizing that only community health initiatives are not enough to address and change the major points in problems of the community, a multi-dimensional development approach was adopted from 1990 by taking initiatives in righteous implementation of government schemes, livelihood enhancement and income generation, sanitation and safe drinking water, education, etc.
For larger advocacy, AHS has linked a network of 25 NGOs in Vidarbha region to form "Child Rights Alliance". Apeksha has also developed a network called Kisan Mitra to work on issues of Agrarian Crises & Farmers Suicides in Maharashtra & Madhya Pradesh States
Ensuring sustainable development of women, children, farmers and landless by organizing people and striving to build their capacities through experiments and services and coordination with Government.
An exploitation free society, where everybody enjoys sustainable livelihood, education and right to security.
Equity, Participation, Accountability and Transparency are the core values on which AHS has built its organization and programs. 
Partnering to build a world where all children are safe & learning, women are empowered and the community is thriving with democratic leadership.
AHS have over 100 staff members all of whom come from diverse background ranging from research, communication and development management to community mobilization and social work and field implementation. They bring with them, sound experience, technical knowledge and commitment to the cause.
AHS are active in various national and state level networks/platforms like National Commission for Protection of Child Rights (NCPCR), Right to Education (RTE) Forum, Voluntary Action Network of India (VANI), Child Rights Alliance, Kisan Mitra Central India.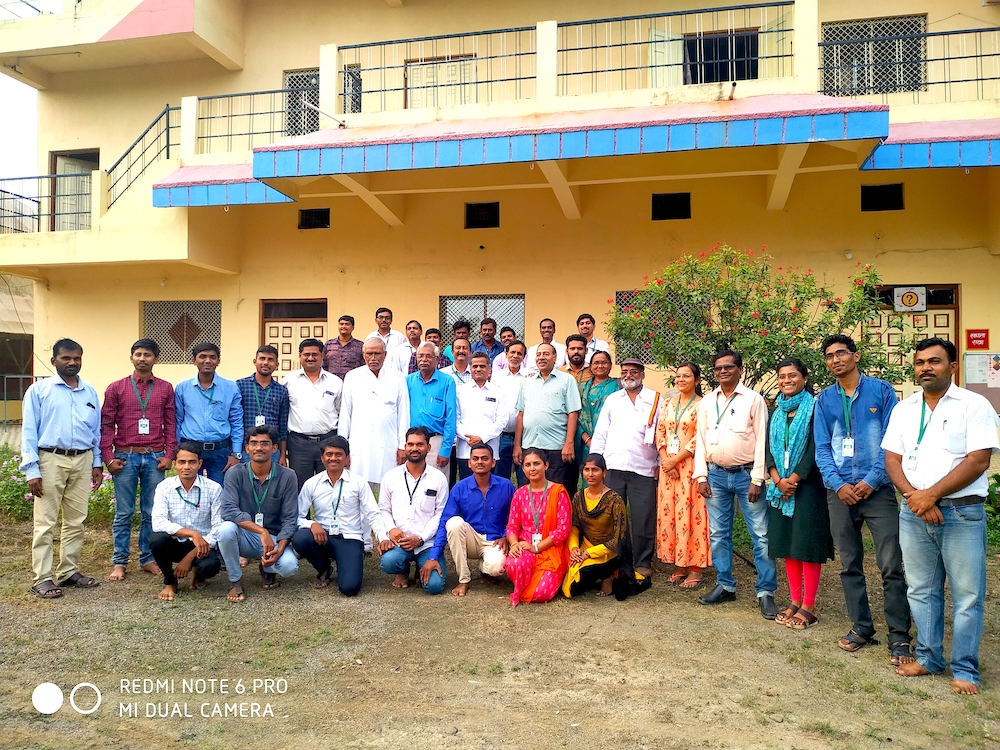 Dr. Madhukar Gumble
Founder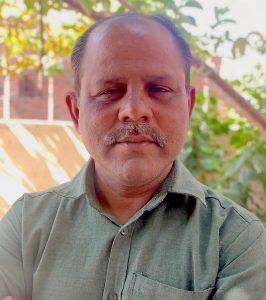 Gajanan Kale
project director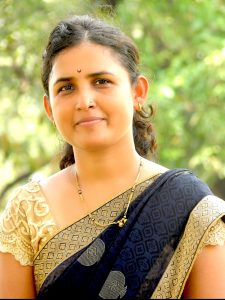 Sanjivani Pawar
program manager
1. Society Registration Act 1860 Asst. Registrar of Societies, Amravati Division, Amravati MAH/705/1980 (Amravati) 22-02-1980
2. Bombay Public Trust Act 1950 Asst. Charity Commissioner, Amravati Division, Amravati F-829 (Amravati) 28-03-1980
3. Foreign Contribution Regulation Act 1976 Dypt. Secretary, Ministry of Home Affairs, New Delhi 083740019 19-03-1985
4. Income Tax Act 1961, 12A Commissioner of Income Tax – II, Amravati. 4/0005/12A/24/96-97/A-549 02-01-1997
5. Permanent Account Number, Income Tax Act 1961 Commissioner of Income Tax (Vidarbha), Amravati. AAATA3645H 11-12-1980
6. Tax Deduction Account Number, Income Tax Act 1961 Income Tax Officer, Amravati NGPA01337A 25-03-2005
7. Employee's Provident Fund & Miscellaneous Provisions Act 1952 Asst. Provident Fund Commissioner, Nagpur MH62920 01-04-1996
8. The Maharashtra State Tax on Professions, Trades, Callings and Employments Act 1975 Professional Tax Officer, Amravati PTR/4/3/6/160 02-01-1997
9. The Payment of Gratuity Act 1972 Divisional Manager (P&GS), LIC, Nagpur Policy No. GGCA-606365 04-06-2007
10. Income Tax Act 1961 80-G Commissioner of Income Tax – IV, Nagpur. CIT-III/80G/A13/ 06-07 25-06-2007